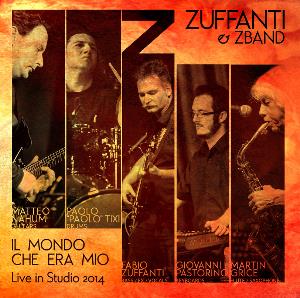 Review by Matti — This excellent release was completely without reviews... Bassist, vocalist and composer Fabio
Zuffanti has worked in numerous Italian prog bands, the best known of them are Finisterre,
Höstsonaten and La Maschera di Cera. Such an impressive CV! In 2014 he formed a touring band
("Zuffanti & Zband") to perform music from the albums of these bands plus from his solo releases. A
proper live album didn't materialize, and so, after the tour was finished, Zuffanti took his group
into a studio (just before the guitarist was about to leave the country for studies in Spain) and
made a live album without the participation of the audience. Some listeners may think that a
live-in-the-studio is a fake compromise, but I enjoy this 68-minute disc very much. The sound is
faultless and it does have a live feel. Who needs the applauses?