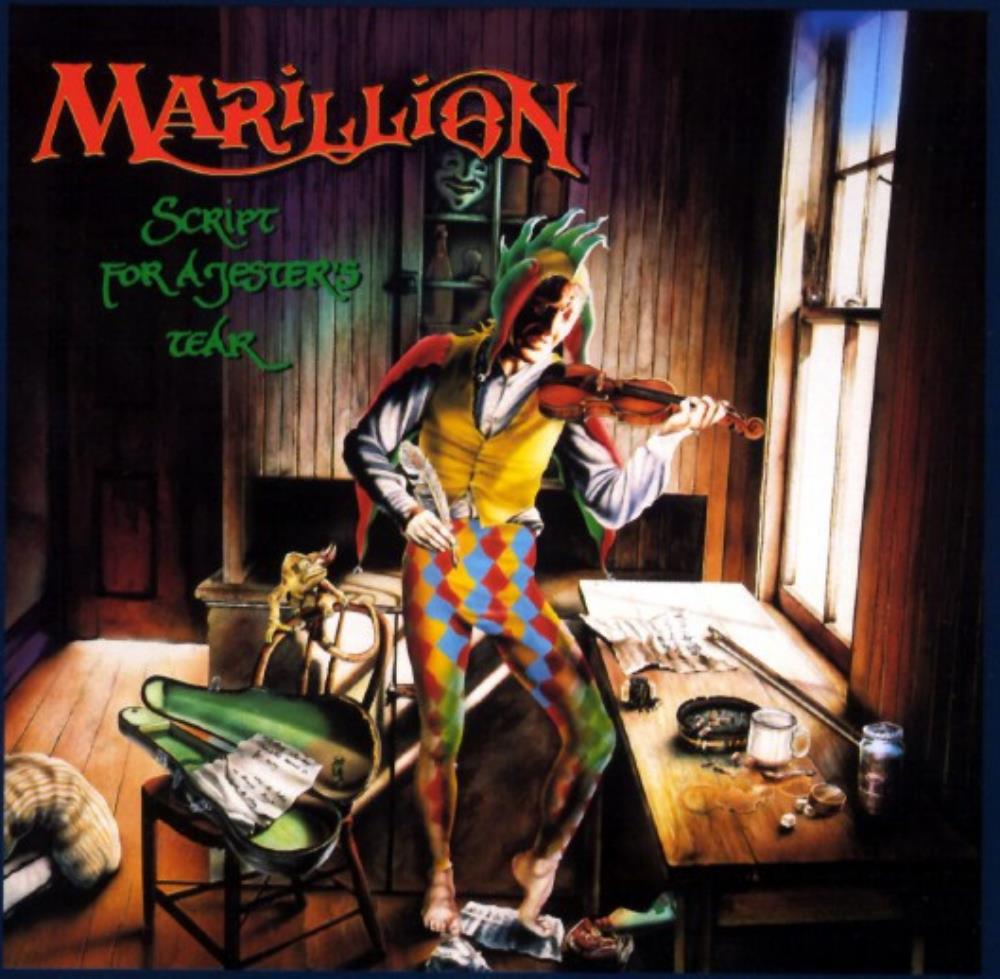 Review by VianaProghead — Review Nº 128
"Script For A Jester's Tear" is the debut studio album of Marillion and was released in 1983. The album was released
after their fantastic EP "Market Square Heroes" with also "Three Boats From The Candy" and on the B side with their
great epic "Grendel". The line up on the album is Derek Dick "Fish" (vocals), Steve Rothery (guitars), Mark Kelly
(keyboards), Pete Trewavas (bass) and Mick Pointer (drums). Beyond "Market Square Heroes", this is the only album
to feature Pointer in the group. He left Marillion to found Arena where he is still their current drummer.