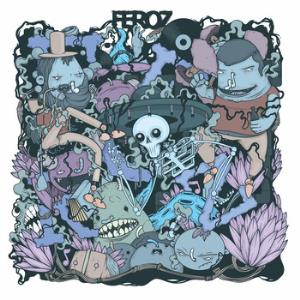 Review by andrea — Feroz is Mexican band from Chihuahua that was formed in 2011. In December 2014 they self-released a very interesting
eponymous debut album with a line up featuring Marli Espinoza (vocals), Carlos Enrique Pineda (keyboards), Alfredo
Santana (bass) and Eli Rafael Carranza (drums). According to their website, they try to interpret with their music the
sounds of the desert and of the cities of Northern Mexico. I don't know if they reached their goal, but for sure on this
work the band showcase great musicianship and songwriting skills blending jazz, prog, folklore, ethnic flavours and every
now and again even a touch of electronica. The female vocals in Spanish are clear, always confident and warm, the organ
and keyboard work is excellent and the rhythm section always ready to set off for sudden changes in atmosphere and
tempo. The experimental attitude of the band never looses contact with melody and they are even able to incorporate
mariachi music in rock structures in an effective way. When I stumbled in this band for me it was very good surprise.
Anyway, you can listen to the album on bandcamp, so have a try and judge by yourselves!