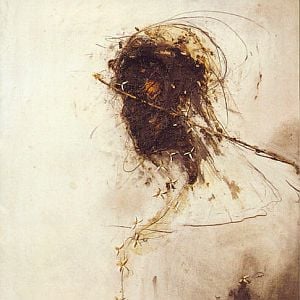 Review by SteveG — Even if the music from the album The Passion by Peter Gabriel cannot be labeled as prog, it's so stunningly revolutionary
that it will easily rest among the pillars of prog music. This OST was conceived as a music of ancient times and modern
times. Of far away and somehow near. The secret of how Gabriel accomplished this is as easy as it is complicated. Mr. G
took world rhythms, African and Middle Eastern melodies and combined these with modern ambient drones and
soundscapes using all maner of modern and ancient instruments and voices. Including samples from a Fairlight sampler,
Akai S900 anad an Emulator, as well as his trusty Roland, Prophet and Fairlight synths. Featuring his own hypnotic near
chanting vocals coupled with world music chants from the likes of Youssou N'Dour and the quawwali style vocals of
the great Nusrat Fateh Ali Khan, almost by default we have a memorizing musical mix that could only be sublime.