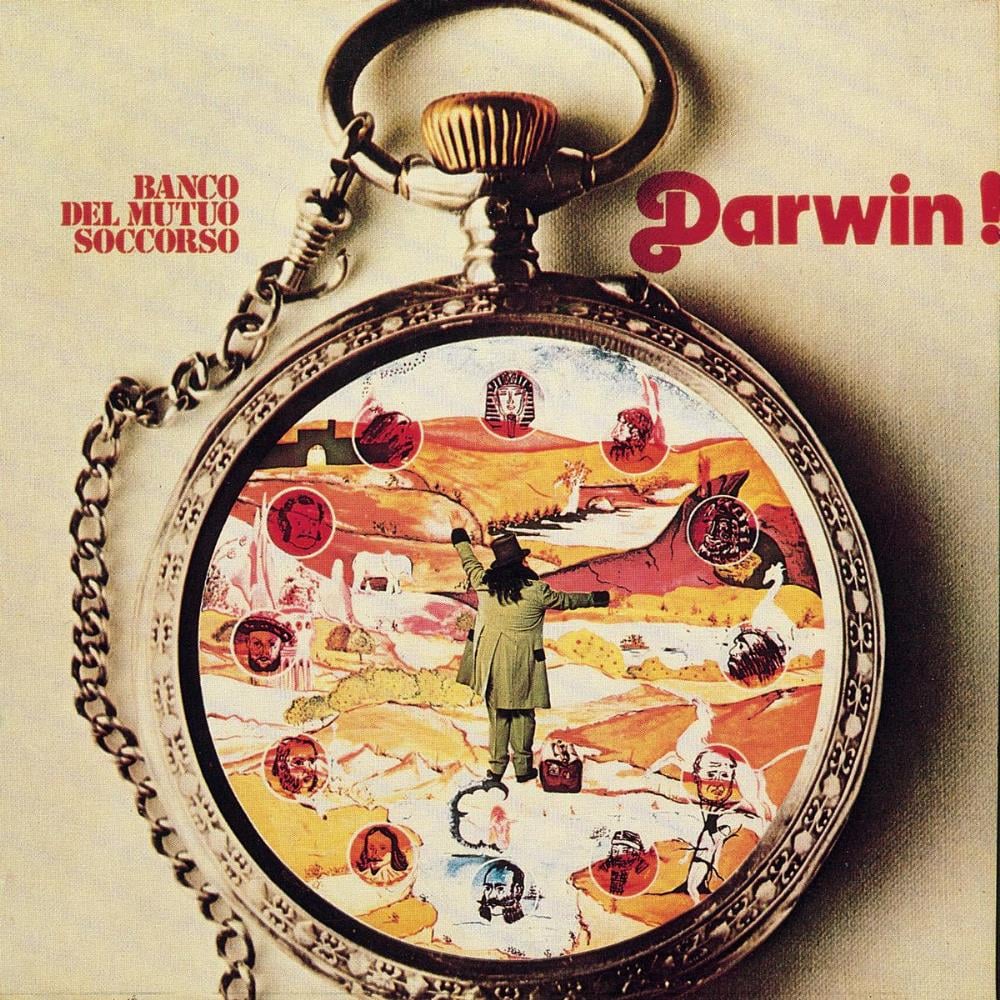 Review by siLLy puPPy — Out of the multitude of Italian prog that emerged in the 70s, of which there are too many greats to mention, only a few reached the
top tier status that placed them as the crown jewels of Italian progressive rock. Alongside critically acclaimed acts such as Premiata
Forneria Marconi and Le Orme came another Italian great from the city of Rome and like an episode of punctuated equilibrium, a
term that describes a sudden burst of evolution rather than a gradual ascent, BANCO DEL MUTUO SOCCORSO or BANCO for short
unleashed their second album of 1972 and expanded their musical paradigm a millionfold on their sophomore release DARWIN!
Named after the famous evolutionary theorist Charles Darwin, the band crafted a concept album based on his theories about the
birth and evolution of all species on the planet. Like the self-titled debut the music is driven by the powerful classical trained
keyboard counterpoints of brothers Vittorio and Gianni Nocenzi alongside the powerful rhythm section and the operatic
powerhouse vocal style of Francesco Di Giacomo.